Where to buy a prepaid US SIM card?
Would you like to have mobile access even while traveling in the USA? Look for a good restaurant, call a taxi using Uber, access travel tips or just navigate using Google Maps? The things we take for granted every day can become very expensive quickly in the USA due to the high roaming costs. For your USA trip, there are multiple options for avoiding these costs and using your smartphone as usual.
Effortlessly navigate through the USA.
Explore the USA on your own and use your smartphone as a GPS and constant companion. Whether you're on the road by car or camper, easily book your next hotel or camping ground on the go.
You can continue to use apps such as Google or Apple Maps like you always have done.
Find the best diners on your US trip.
If you're looking for a tasty snack on the go or would like to go out to eat somewhere nice with your loved ones, then continue to use your apps as usual. No matter if it's TripAdvisor, Instagram or Google - you decide.
You can use all your applications as you would at home, without fearing high roaming charges at the end of your travels. Have a relaxed trip
Advantages of a US SIM card
A prepaid SIM card is the simplest and most affordable solution, since you have full control over the costs and won't be entering into a long or unclear contract. Additionally, a US phone number is often requested when you book a renal car or hotel. These situations would be optimally taken care of.
Network coverage in the USA
Depending on where you are traveling in the USA, it is important to select the right network in advance. In general, AT&T provides the largest network in the USA and therefore also provides the best network coverage.
With the AT&T network, you will have ideal coverage in large cities such as New York, Hawaii, Las Vegas, Miami, Los Angeles or on road trips in campers or cars across the States. Reception is only very hard to find in Page and around the Grand Canyon.
Plans and providers
Just like in your home country, the selection of plans is very large. As a rule, anyone who wants to use tethering should choose AT&T and anyone who needs to make lots of calls to landlines back home should opt for H2O instead. Otherwise, the only differences are in choosing the amount of data.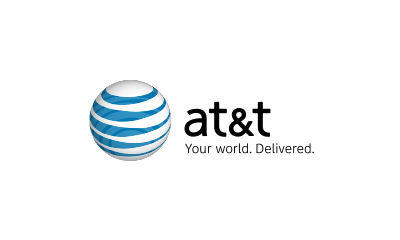 AT&T
AT&T is one of the absolute top providers in the USA. They guarantee the best network coverage. In addition to a fantastic network they also offer a wide range of provider stores where you can request technical support at any time. Employees will help you to configure your device or (in some cases) can exchange a SIM card free of charge in case it is defective. In contrast to many other providers, AT&T offers a first-class user experience. This especially includes the technology used for transmitting data, and of course HD voice technology.

You can take a look at the network coverage here: AT&T network coverage
Here you can find our AT&T rates: AT&T SIM card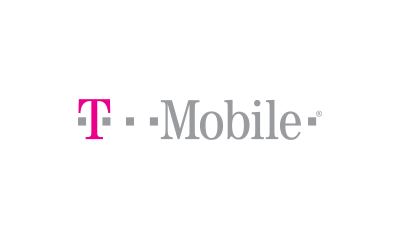 T-Mobile
In the USA, T-Mobile is one of the more recent providers. Meanwhile, it has worked its way up to the third largest mobile provider. In the States, the originally German company is known for its extremely fast network and also delivers a very good network coverage - even in more remote areas such as Arizona. With all of the plans we offer, crossing borders to Canada or Mexico is no problem at all as roaming is already included. Similarly to AT&T, you'll have access to Tethering throughout your entire trip. This way, you can use your smartphone as a Hotspot and share internet connection for up to 10 devices.

You can take a look at the network coverage here: T-Mobile network coverage
Here you can find our T-Mobile rates: T-Mobile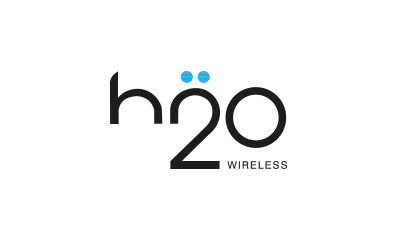 H2O Wireless
H2O Wireless is a third-party provider from the USA that uses AT&T's ideal network coverage. H2O Wireless particularly focuses on international communication. Every plan automatically includes a landline flat rate for calls to Germany, Austria, Switzerland, Belgium, Netherlands, Italy and many other European countries.

You can take a look at the network coverage here: H2O Wireless network coverage
Here you can find our H2O wireless rates: H2O Wireless
Difference between H2O and AT&T
H2O is a third-party provider in the USA, similar to Congstar or ALDI Talk for us. This has benefits particularly in terms of price, since H2O does not have independent stores in the USA, in contrast to AT&T. This allows H2O to offer cheap alternative plans that include benefits relating to phone calls to Europe in contrast to AT&T's plans.
On the other hand, AT&T offers some services that H2O is unable to provide. This includes the option of using tethering (hotspot). For phone calls, AT&T uses HD voice technology to guarantee clear voice quality.
| Provider | Flat rate USA | Flat rate German landlines | Free minutes German mobile network | Mobile internet | Tethering | Order |
| --- | --- | --- | --- | --- | --- | --- |
| H2O Wireless | yes | yes | 100 to 333 min. | 2 to 30 GB data flat rate | no | H2O Wireless |
| AT&T | yes | 250 / 1000 min. (optional) | no | 5 to 22 GB data flat rate | yes | AT&T |
| T-Mobile | Yes | unlimited (optional) | unlimited (optional) | 10 to 50 GB data flat rate | yes | T-Mobile |
Frequently asked Questions (FAQ)
What is a US SIM card?
A US SIM card is a telephone card from the USA which can be used there for mobile data, phone calls and SMS. As a tourist, you can insert it into your smartphone and continue to use all services as usual whilst avoiding inconvenient roaming charges
Which network should I use in the USA?
AT&T, the largest network provider in the world, is considered the one with the most extensive broadband coverage. The data rates are very good and the speech quality with HD Voice is superb.
How can I make calls in the USA using my German cell phone?
In order to avoid any roaming charges, you can use our US SIM card. Because it is a prepaid service, you won't be entering any long-term contract. This way, you'll avoid charges and lots of effort.
When is the best time for me to order?
When you receive our SIM card, it will initially be inactive. We activate the SIM card one day before your trip commences. Therefore, the SIM card or credit can be already ordered months before departure.
How long will my phone number and SIM be active?
Usually a phone number expires when you haven't put money on the SIM card for 60 days.
Which terminal devices can be used in the USA?
YYour smartphone must support the frequencies 850 and 1900 Mhz from 4G (LTE). For the best possible connection, we recommend 700, 850 and 1900 Mhz (bands 12, 5 and 2). Many devices support these bands automatically. You can find a short list of common devices in our
database
. Due to the sheer endless number of smartphones, this list is not complete. If your device is not listed, you can contact us directly via e-mail at info@tourisim.de.
Can I utilize Tethering (Hotspot)?
In the USA, Tethering is only possible with particular plans. All plans that support Tethering are identified by us.
How do I use my current number on Whatsapp?
You can continue to use your current number on Whatsapp. As soon as you land in the USA and start the app, you will be asked whether you would like to save a new number. Simply tap on No. This means you will be able to keep your contacts, archives and chats. You can find more information here:
Whatsapp USA
Can I stream in the USA?
Unfortunately, the Bundesliga [German National Soccer League] will have to stay at home since Sky restricts their offer exclusively to the EU. Streaming series through Netflix is no problem, however. You can find more information about Netflix here:
Netflix support page
Can I use Skype and other telephone services?
Skype, Whatsapp calling and other services can easily be used with AT&T and H2O. The only exception is Apple's FaceTime service.
Can I create a US account for Uber or Lyft?
Uber is a standard service in the USA. All you have to do is add your US phone number and you can have an Uber pick you up from the airport or drive you across the city.
Next steps
As soon as you have ordered the SIM card, you just need to quickly configure the device. You can find a relevant guide at tourisim.de/configuration