Where to buy a prepaid US SIM card?
Would you like to have mobile access even while traveling in the USA? Look for a good restaurant, call a taxi using Uber, access travel tips or just navigate using Google Maps? The things we take for granted every day can become very expensive quickly in the USA due to the high roaming costs. For your USA trip, there are multiple options for avoiding these costs and using your smartphone as usual.
Advantages of a US SIM card
A prepaid SIM card is the simplest and most affordable solution, since you have full control over the costs and won't be entering into a long or unclear contract. Additionally, a US phone number is often requested when you book a renal car or hotel. These situations would be optimally taken care of.
Network coverage in the USA
Depending on where you are traveling in the USA, it is important to select the right network in advance. In general, AT&T provides the largest network in the USA and therefore also provides the best network coverage.
With the AT&T network, you will have ideal coverage in large cities such as New York, Hawaii, Las Vegas, Miami, Los Angeles or on road trips in campers or cars across the States. Reception is only very hard to find in Page and around the Grand Canyon.
Plans and providers
Just like in your home country, the selection of plans is very large. As a rule, anyone who wants to use tethering should choose AT&T and anyone who needs to make lots of calls to landlines back home should opt for H2O instead. Otherwise, the only differences are in choosing the amount of data.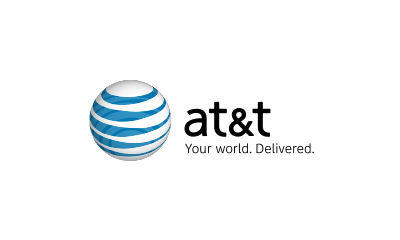 AT&T
AT&T is one of the absolute top providers in the USA. They guarantee the best network coverage. In addition to a fantastic network they also offer a wide range of provider stores where you can request technical support at any time. Employees will help you to configure your device or (in some cases) can exchange a SIM card free of charge in case it is defective. In contrast to many other providers, AT&T offers a first-class user experience. This especially includes the technology used for transmitting data, and of course HD voice technology.

You can take a look at the network coverage here: AT&T network coverage
Here you can find our AT&T rates: AT&T SIM card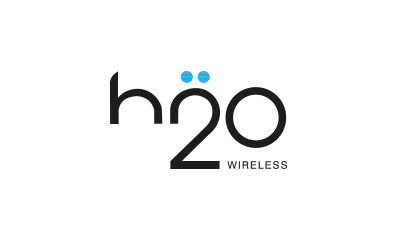 H2O Wireless
H2O Wireless is a third-party provider from the USA that uses AT&T's ideal network coverage. H2O Wireless particularly focuses on international communication. Every plan automatically includes a landline flat rate for calls to Germany, Austria, Switzerland, Belgium, Netherlands, Italy and many other European countries. They also include various free minute allowances in foreign mobile networks. For calls to Germany, between 35 and 70 minutes are available, or between 55 and 110 minutes to Austria and between 18 and 37 minutes to Switzerland.

You can take a look at the network coverage here: H2O Wireless network coverage
Here you can find our H2O wireless rates: Recharge H2O Wireless
| Provider | Flat rate USA | Flat rate German landlines | Free minutes German mobile network | Mobile internet | Tethering | Order |
| --- | --- | --- | --- | --- | --- | --- |
| H2O Wireless | Yes | Yes | 35 to 70 minutes | 1 to 30 GB data flat rate | No | H2O Wireless |
| AT&T | Yes | 250 / 1000 min. | no | 6 to 22 GB data flat rate | Yes | AT&T |
Difference between H2O and AT&T
H2O is a third-party provider in the USA, similar to Congstar or ALDI Talk for us. This has benefits particularly in terms of price, since H2O does not have independent stores in the USA, in contrast to AT&T. This allows H2O to offer cheap alternative plans that include benefits relating to phone calls to Europe in contrast to AT&T's plans.
On the other hand, AT&T offers some services that H2O is unable to provide. This includes the option of using tethering (hotspot). For phone calls, AT&T uses HD voice technology to guarantee clear voice quality.
Can you use apps just like at home? Of course!
Chat
With a prepaid US SIM it is still possible to use WhatsApp just like at home. It is even possible to continue to use your current phone number. This means you will be able to keep your contacts and chats. When WhatsApp asks you whether you would like to use a new phone number, simply say no - that's it ;-)
Phone calls
Your Skype number will stay the same, since this is digital and easy to maintain. Skype can be used without any problems with AT&T and H2O.
Streaming
Unfortunately the Bundesliga will have to stay at home, since Sky restricts their offer to the EU alone. Streaming series through Netflix is no problem, though. You can find more information about Netflix here: Netflix help page
Uber
The service Uber is a standard in the USA. All you have to do is add your US phone number and you can have an Uber pick you up from the airport or drive you across the city.
Sightseeing and cool locations
We have had very good experiences with Tripwolf. The easiest way is to download the travel guide you need while you are still in Germany. Otherwise you can just use the usual suspects: TripAdvisor and Yelp
Next steps
As soon as you have ordered the SIM card, you just need to quickly configure the device. You can find a relevant guide at tourisim.de/configuration




#Shareyour­Trip
with tourisim