Compare USA Prepaid SIM Cards and Plans
Just like any other country, you will find a plethora of various prepaid carriers in the US, too. Stop getting overwhelmed as we picked the best ones for you and we are working directly with most of them.
Compare our carriers to find the right plan for your trip. Our products range from plans for people who talk on the phone all day, heavy data users, jetsetters, or simply anyone who wants to use their phone to browse the web and make phone calls in the US without incurring pesky roaming charges.
For example, business travelers who often find themselves in metropolitan areas and have to keep in touch with their home base might find plans with unlimited calling to landlines as well as calling credit to international mobile phones most suitable for their needs.Those who like to use Skype or Whatsapp while traveling should look into our plans with high data volumes to make sure you have enough data to upload pictures or send them directly to friends and relatives in Europe. Skype and Whatsapp can be used with any of our carriers, by the way. For Whatsapp, you will not have to reactivate your account as it's already activated on your device via your original phone number.
The AT&T network offers the largest GSM network in the US and will offer excellent coverage in most places. For network coverage, please review the maps on the individual product pages. T-Mobile USA is a well-developed network in urban areas and claims to be the fastest 4G network in the US. Heavy data users traveling to metropolitan areas will feel right at home.
USA SIM card to browse the internet and make phone calls
| Carrier | Network | Unlimited calling USA | Calling to European landlines | Calling to European mobile phone | Mobile Data | Order |
| --- | --- | --- | --- | --- | --- | --- |
| H2O Wireless | AT&T | Yes | Unlimited (included) | Yes | 2 to 30 GB Data flat | H2O Wireless |
| AT&T | AT&T | Yes | 250 Minutes / 1000 Minutes (optional) | No | 5 to 22 GB Data flat | AT&T |
| T-Mobile | T-Mobile | Yes | Unlimited (optional) | Unlimited (optional) | 10 to 50 GB Data flat | T-Mobile |
Please don't hesitate to contact us in regards to any topic that revolves around USA SIM cards. E-mail us anytime at info@tourisim.de or use our Facebook-Support

Prepaid means everything is paid in advance and is the definition of using services in exchange for prepaid credit. No additional charges can be incurred at any time.
For exchange students and au pairs please choose our H2O multi month plans. You can choose between 2 and 13 months.
USA Data SIM card to browse the Internet, Skype, and Whatsapp
| Carrier | Network | Surfstick | Tablet & Smartphone | Tethering (Hotspot) | Speed | Mobiles Data | Order |
| --- | --- | --- | --- | --- | --- | --- | --- |
| AT&T Data S | AT&T | Yes | Yes / No | Yes | 4G LTE | 3 GB Data flat | order now |
| AT&T Data M | AT&T | Yes | Yes / No | Yes | 4G LTE | 10 GB Data flat | order now |
| AT&T Data L | AT&T | Yes | Yes / No | Yes | 4G LTE | 18 GB Data flat | order now |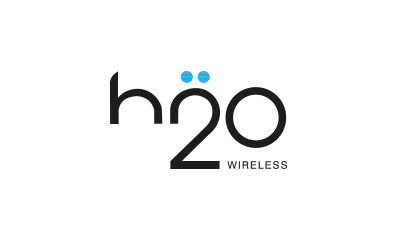 H2O Wireless
H2O Wireless uses the AT&T network as a third-party provider and gives you excellent coverage in most regions of the US. Voice quality and data speeds are outstanding and lightning-fast. Use data with up to 99.2 Mbps in AT&T's LTE network. Based on the fantastic coverage, you're able to use our H2O plans on both coats or in the middle of America. You're all set in states such as Florida, Georgia, Maryland, Delaware, New Jersey, New York, Massachusetts, California, etc. but also Texas, New Mexico, Louisiana, Ohio, Indiana, Illinois, Oklahoma, Colorado, Arizona, and many more.

For a full overview of their coverage click on the subsequent link: H2O Wireless Network Coverage
Need to refill your account? H2O Wireless Refill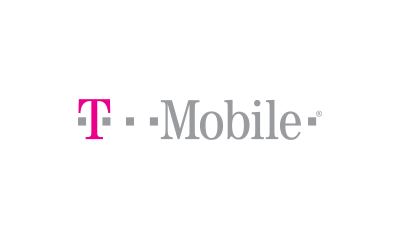 T-Mobile
In the USA, T-Mobile is one of the more recent providers. Meanwhile, it has worked its way up to the third largest mobile provider. In the States, the originally German company is known for its extremely fast network and also delivers a very good network coverage - even in more remote areas such as Arizona. With all of the plans we offer, crossing borders to Canada or Mexico is no problem at all as roaming is already included. Similarly to AT&T, you'll have access to Tethering throughout your entire trip. This way, you can use your smartphone as a Hotspot and share internet connection for up to 10 devices.

For a full overview of their coverage click on the subsequent link T-Mobile network coverage
Here you can find our T-Mobile rates: T-Mobile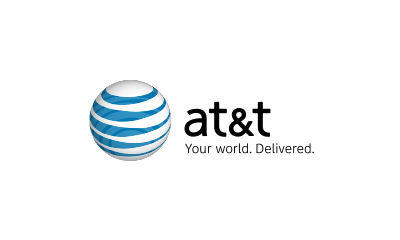 AT&T
AT&T is and remains the largest US carrier that has the most network coverage stateside. If you're embarking on a road trip cross-country or up and down the coasts in an RV or in your rental car, you will find that AT&T has the best coverage. AT&T further lets you roam for free beyond US borders in neighboring Canada and Mexico (starting with AT&T All-In plan). Data speeds are excellent. Listen to music or stream TV shows with up 99.2 Mbps, or simply enjoy the convenience of using your phone as your navigation system. AT&T builds on outstanding HD voice technology, which greatly improves the transmission of frequencies.

For a full overview of their coverage click on the subsequent link: AT&T Network Coverage
Need to refill your account? AT&T Refill